Note: This website is only getting occasional updates. For more timely information please see the main information outlet by visiting the Facebook Page for the Magna Arts Council or the Magna Town's website.
MUSIC IN MAGNA was the theme for the fourth annual Art in Magna seminar in September 2015. It explored music with a Magna connection. Sure, that is a big topic. So, we started with a broad outline of local music over the last century, then heard from three guests.

---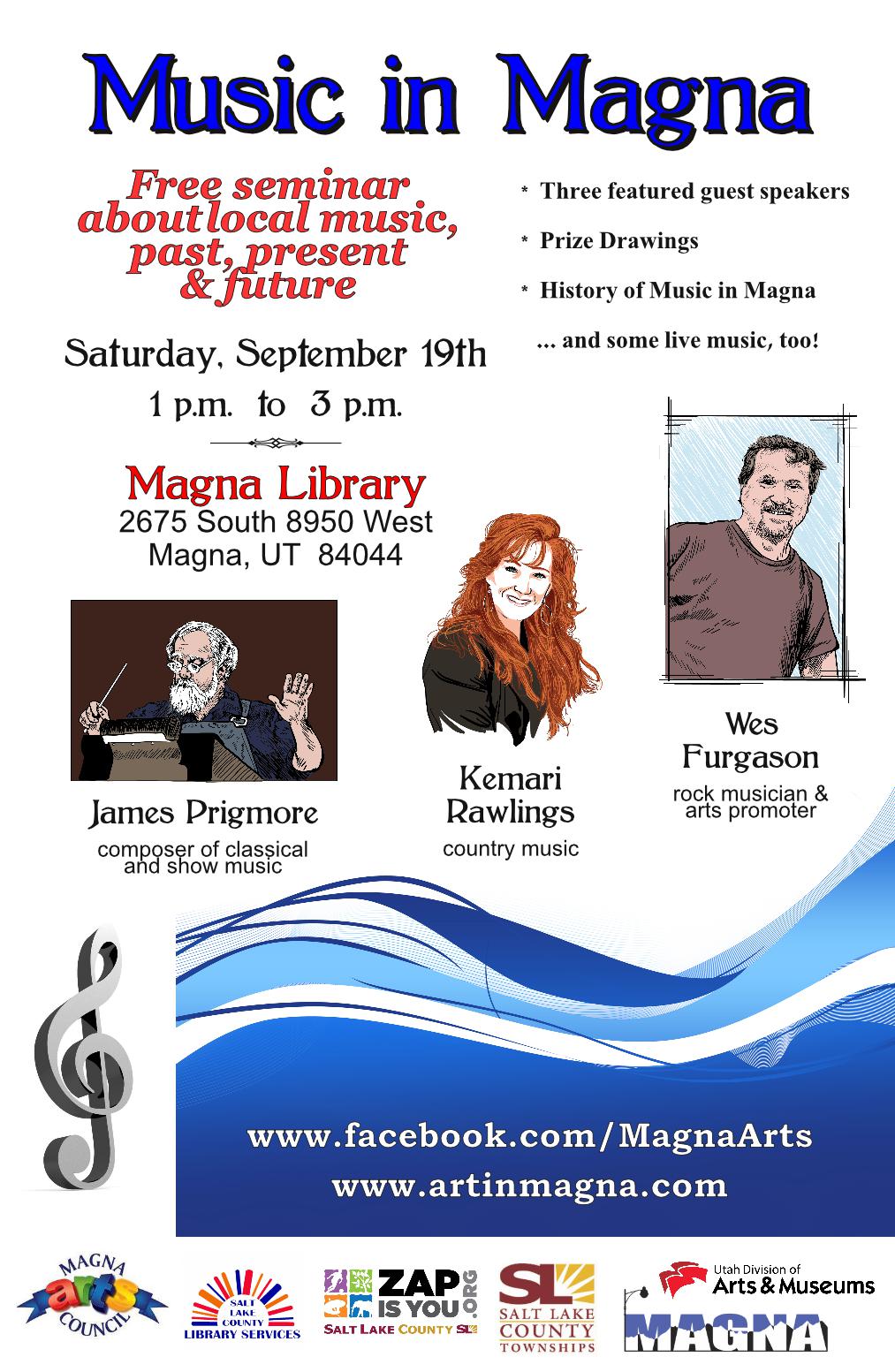 ---

This page will try to compile lists of notable music information, new and old, with ties to Magna, then eventually we'll have to decide which parts of that will be included in the live seminar.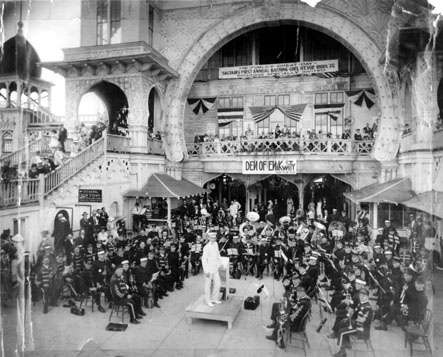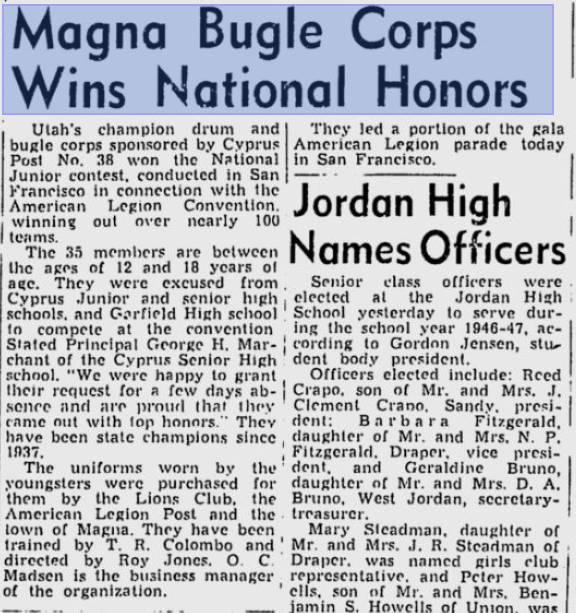 1. History of Music in Magna area
a. 1850-1880 pioneer era
b. 1880-1910 music at Saltair and other beach resorts
c. 1910-1950 Magna's formative years: early local performers, teachers and companies, including music in local theaters, churches and ethnic groups
d. 1950-2000… music becomes more commercial and splits into distinct genres
e. 2000-present: current music & musicians in Magna…
2. Magna Music Notes & Trivia
a. What beloved children's song was written in Magna?
b. Cyprus High Drum & Bugle Corps wins national recognition – 1950s?
3. Musicians with ties to Magna, old or new
* James Prigmore is the retired music director of Pioneer Theatre Company and has composed much other other concert/dance/soundtrack music, jazz composer/arranger — see this story
* Jazz composer/arranger David Earl Holt was born in Magna — see this news story
* Composer & guitarist Nathaniel Eschler and Vocalist Victoris Eschler currently teache music in a private school in Magna
* sacred & pop music songwriter A.W. "Mickey" Hart taught music briefly at Cypus HS in the 1950s — see his obituary
* and others…
4. Pop / Rock / Country performers with ties to Magna:
* Kemari Goble Rawlings
* SHeDAISY — see their website
* C.W. Johnson — see his book publishing info
* Magna Arts Council's Wes Furgason is active as a drummer with several local bands
* several people with deep roots in the local radio and record business live in Magna …