Welcome.
The main purpose of this website is to provide information about the annual "Arts in Magna" seminar, and to maintain links about various arts and artists in Magna, Utah. This page is set up by a volunteer with the Arts Council of Magna, but it is NOT the main contact or information page for the Arts Council – only an auxilliary page to host and archive information beyond "current events" info.
See the Arts Council of Magna's current activities on their Facebook page. There you will see additional information on local arts and culture, including the Magna Town Orchestra and Community Choir, Annual Arts Seminar, Summer Concerts in the Park & Movies in the Park, local festivals, etc.

---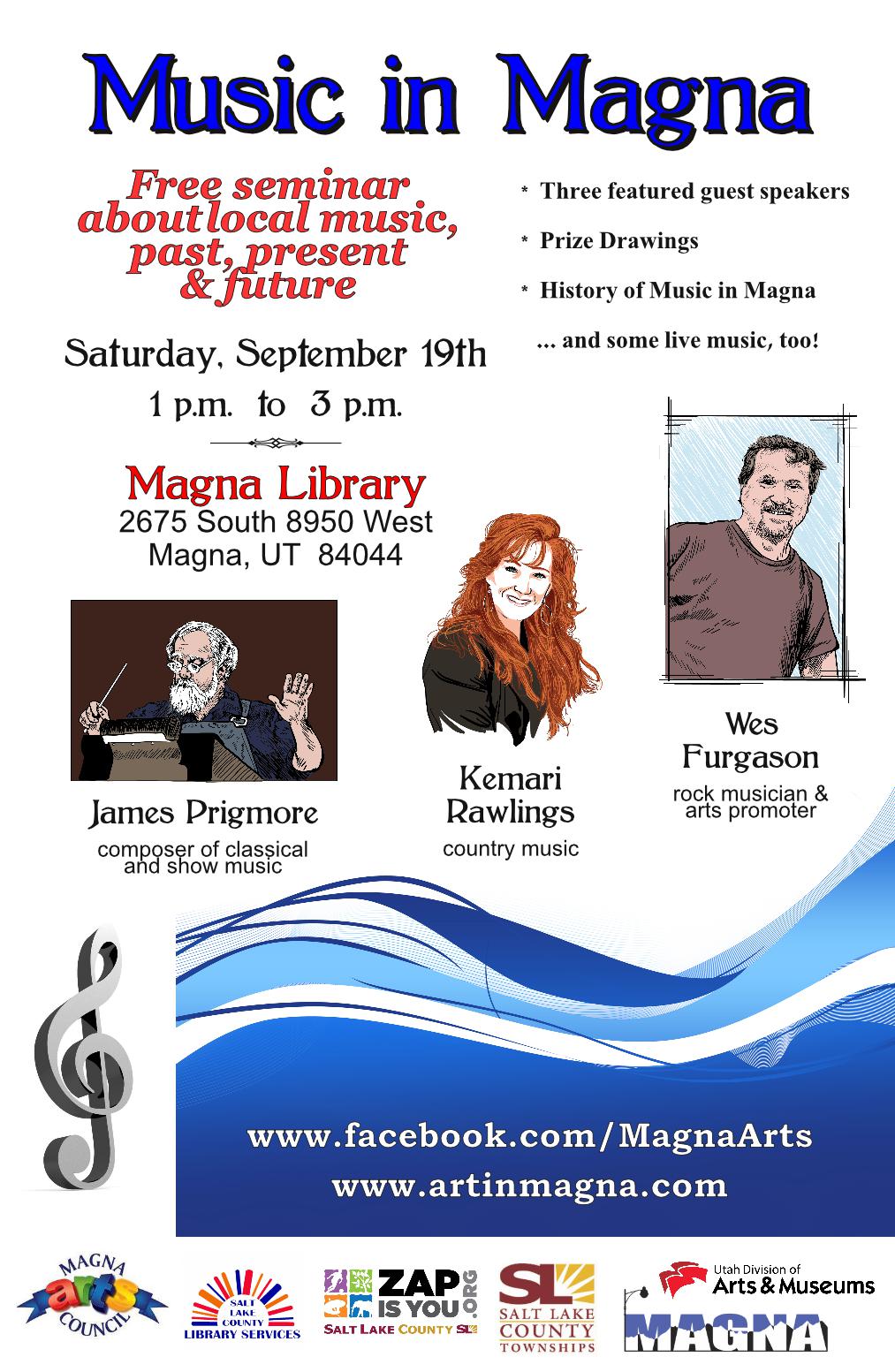 ---

Feature film shot by Cyprus High School students is done!   In a bold move for some young aspiring film makers, students at Cyprus High just completed a full-length feature film titled "Game Changer." (See "Movie" page for more . . .)
Update: The movie "Wild Horses", a film with major starpower which was partially shot in Magna last year, is getting close to a public release – July 21 on Amazon and other sources…  (See the "Movies in Magna" page for more info – link is above..)

In addition to sharing news on current and upcoming events, the other purpose of this page is to share information about an annual seminar on local arts.  The seminar is a free, public event in Magna in September each year in which we take a closer look at one branch of arts each year.  See the individual pages above for archived information about varied arts topics covered in past seminars.
Last year's seminar in September 2014 looked at "Movies Made in Magna," and for 2015 we will feature local music makers. More details on this upcoming event and past annual seminars is saved on other pages on this site.  The Magna Arts Council has now done three of these seminars, covering Books, Art (painting), and Films.