Sorry if you missed something on this site in the last few days. The internet service company hosting this web page ceased to operate without warning customers, so e-mails and web page content were problematic from October 18 to 23, 2014.
This site is now on a new hosting service and the content is slowly being restored.  Please accept my apologies, and let me know if you need anything else.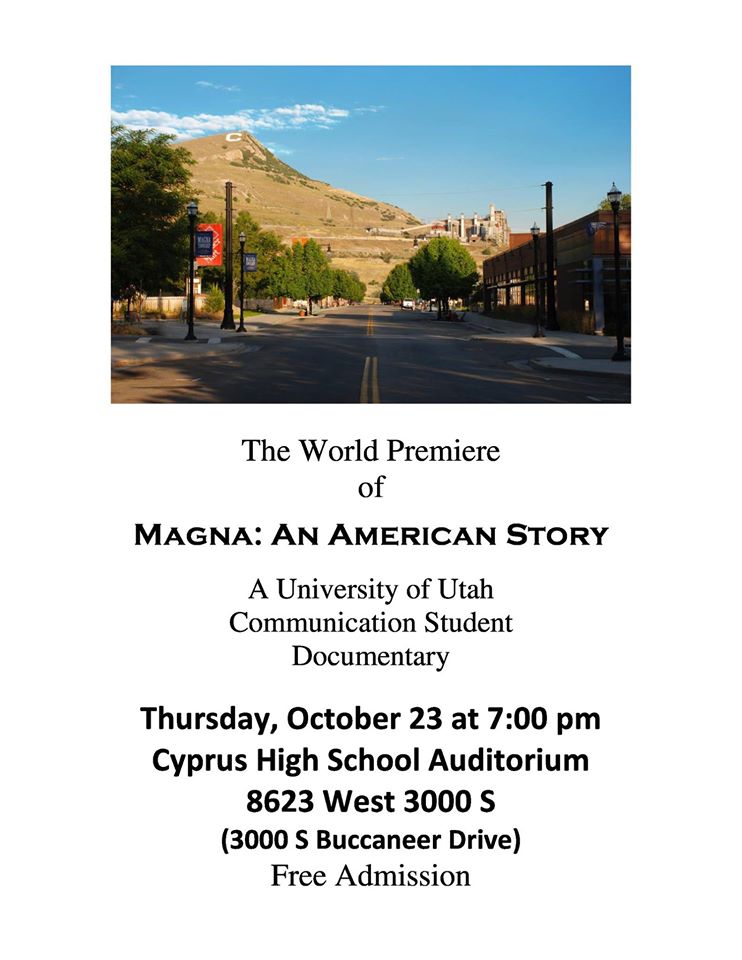 their Facebook page.
The other main task of this page is to share information about an annual seminar on local arts.  The seminar is a free, public event in Magna in September each year. This event takes a closer look at one branch of arts each year.  See the individual pages above for archived information from past seminars.
The most recent seminar in September 2014 looked at "Movies Made in Magna."  More details on this event and other annual seminars is saved on other pages on this site.  This was the latest installment in an annual series of seminars focussing on a different art form each year. The Magna Arts Council has now done three of these, covering Books, Art (paintings), and Films. Which branch of Arts should we spotlight in September 2015?
Thanks!



*************************